06 Dec 2022
Recognising the industry's Emerging Talent at the Natural Stone Show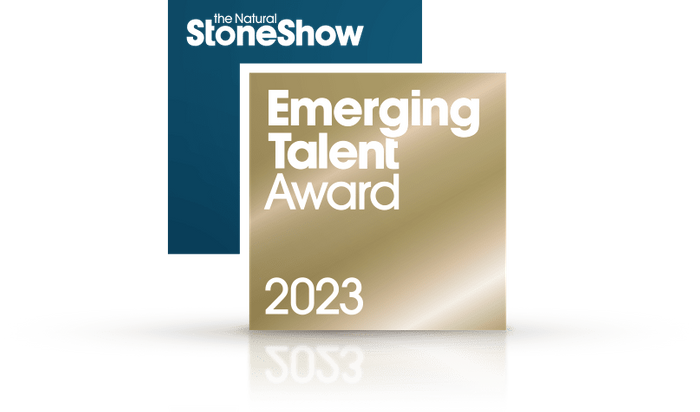 Join us at The Natural Stone Show 2023 as we launch our Emerging Talent Awards to acknowledge the top ten individuals who have made a positive contribution to the industry.
The Awards are about recognising and rewarding the achievements of those at the beginning of their career in the sector – as well as shining the spotlight on the organisations that are helping develop and foster the future of the industry.
Whether in training or apprenticeship, sustainability or innovation, design or manufacturing, each nominated Emerging Talent will have demonstrated the ambition and success required to progress their career.
The chosen winners will be presented with their award, along with a voucher to the value of £250, at the 2023 Natural Stone Show, June 6-8 at ExCeL, London. In addition each winner will be featured in the Natural Stone Specialist magazine and on stonespecialist.com.
How you can play your part
Do you work with someone who you want to nominate? If so, we're ready to celebrate their achievements at the Natural Stone Show Emerging Talent Awards.
By nominating someone for the awards you will not only help to acknowledge the current achievements of young people in the stone sector, you'll be helping to encourage and inspire the next generation of industry leaders.
The awards are open to those under the age of 40 and working for firms operating in the UK's stone industry. These include, but are not limited to Stonemasons, Building Professionals (Architects, Interior Designers etc), Wholesalers / Importers, Fabricators, Conservators, Retailers, CNC Machinery & Tool Specialists and many others.
Nomination is quick and easy
Simply complete some basic details about the individual you're nominating, along with submitting a photo and short 250-word supporting statement. Once nominations have been received a shortlist will then be created from which an expert panel of judges will decide the winners.
The judges will take into account:
the nominee's achievements in the workplace or role
the challenges faced and overcome
their attitude and commitment to self-improvement
the overall quality of submissions
All nominations must be submitted by the end of March 2023 with winners being notified in May 2023.
There is no limit on the number of nominations.
The Natural Stone Show, from the publishers of The Natural Stone Specialist magazine and stonespecialist.com, takes place biennially and is the industry meeting place for the Stone Industry in the UK.