01 Feb 2023
Don't miss out on the latest CNC technology & tooling at the Natural Stone Show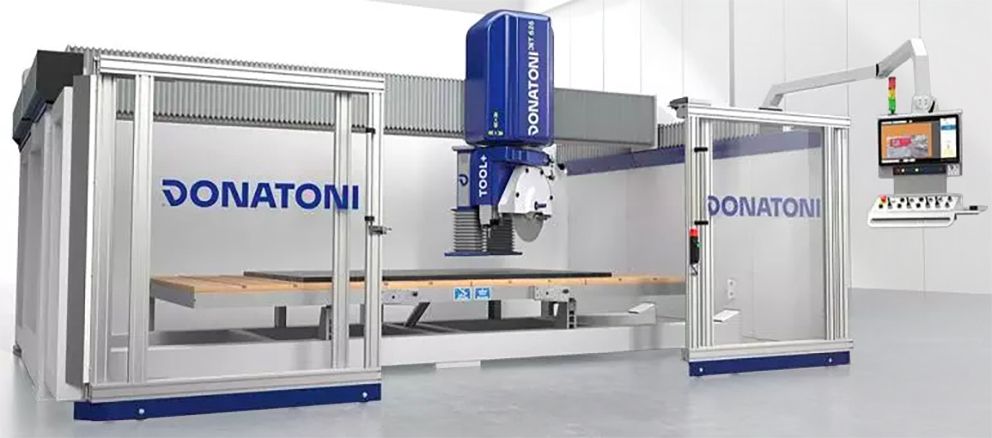 If you want to make your workshop more productive, sustainable and profitable, visit the Natural Stone Show at ExCeL, London from 6-8 June 2023.
See the latest stone processing machinery in action; digital templating solutions; high speed CNC tooling; water treatment & dust extraction systems; specialist software to maximise performance; lifting solutions to keep your team safe; and a plethora of other technical developments designed to help fabricators.
The industry's leading players will be there, from Breton to Donatoni; Comandulli to Thibaut; Achilli to Terzago; Omag to Emmedue; Diatex to Wodiam; Prodim to LPE; Manzelli to Optidrive; Ferrari & Cigarini to Gestra; Slabsmith to Omni Cubed Europe; and many more.
---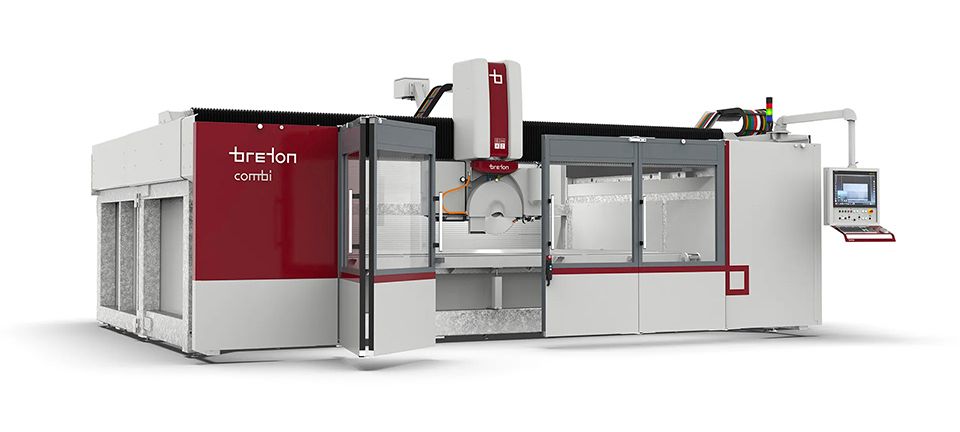 The Breton combi saves spaces by combining disc and waterjet cutting on one machine.
---
Speak to their UK representatives for expert advice. Among others, D Zambelis, LPE Group, On Point Engineering and Stone Automation can all provide a 'one shop' solution for your business, helping you select the right machine, optimise its set up, provide maintenance schedules, and carefully choose the correct attachments and consumables to ensure you can deliver a competitive and comprehensive service to your customers.
Click here to request the latest floorplan
---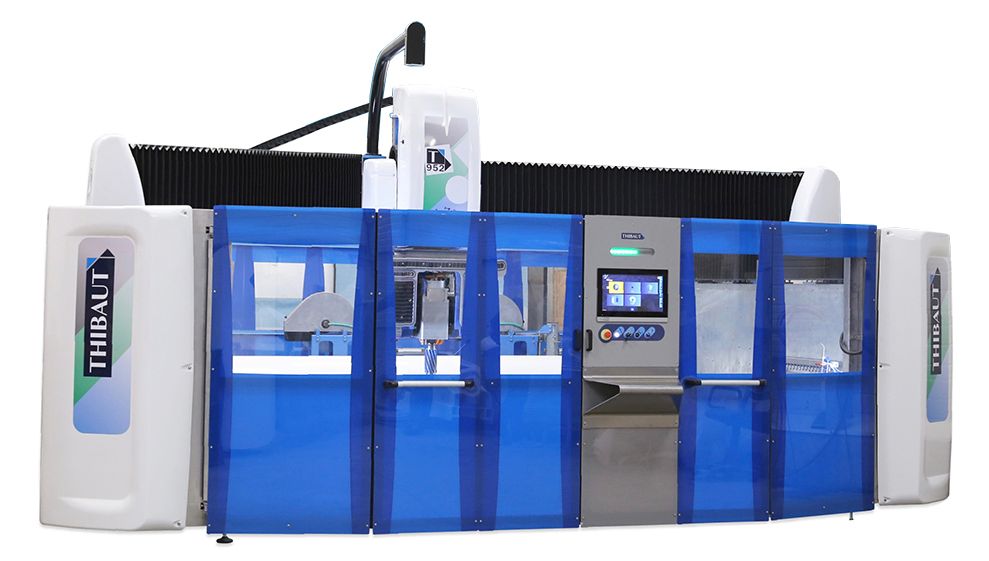 The spindle design of the five-axes all-in-one Thibaut T952 means it saws like a saw, machines like a machining centre and polishes like a polisher.
---
Industry stalwarts Stonegate Precision Tooling, The Waters Group and Vetro Tooling will also be on hand to provide high speed tooling and ancillary solutions.
---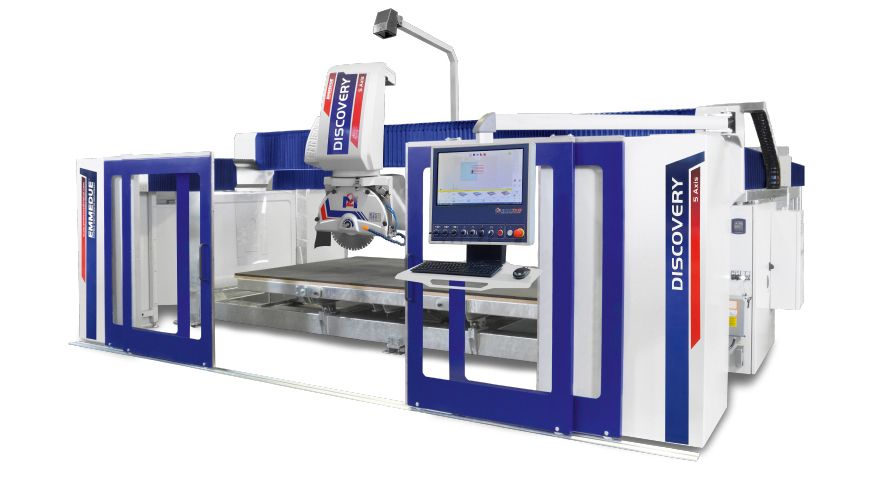 The Emmedue Discovery 5 found a ready market in the UK stone industry. The company is now represented in the UK by D Zambelis.
---
A full review will be available in the May issue of Natural Stone Specialist, allowing you to plan ahead and make the most of your day at the Show.
Register Now for your free ticket
If you would like to discuss taking part as an exhibitor email David or Charlotte for the latest stand availability. Enquire here and we'll get back to you shortly.