16 Oct 2018
Stone, Water & Light – Exploring the conceptual advantages of stone design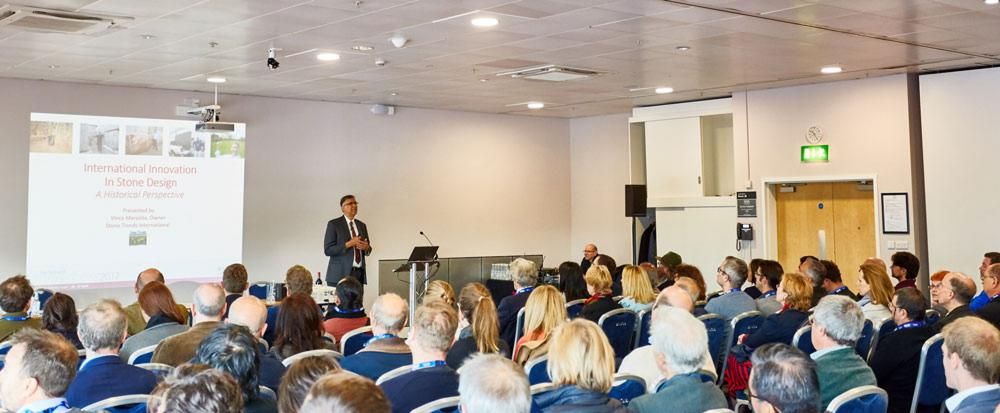 This one-day RIBA-accredited workshop takes place Tuesday 30 April 2019 in the South Gallery rooms at ExCeL London. Attendance is free provided you pre-register.
Providing an invaluable insight for building professionals through a wide range of case studies, the workshop explores the conceptual advantages of stone design. More than five hours of CPD seminars will cover themes including:
Stone's natural adaptability with light and water
The unparalleled versatility of stone with its choice of finishes
The outcomes that only stone can deliver through the integration of 2D and 3D design
Stone's unique role in preserving the historical context whilst creating modern solutions
Achieving environmental goals with stone design by maximising its low carbon footprint
A guided tour of the Natural Stone Show to gain first-hand experience of both materials and technology in the sector will also be included with commentary provided through wireless headsets.
The day will be hosted by Vincent Marazita, one of the world's leading international stone consultants. Graduating from Harvard in 1981, Mr Marazita lived in Italy for 6 years, teaching in the Architectural Department at the University of Genoa. Returning to the USA as a consultant for the Italian Government, he has worked in the international dimensional stone industry since 1986 serving on the National CES Quality Control Committee for the American Institute of Architects and the jury for the National CES AWARDS for the AIA. He also acts as the head course tutor for the international architectural conference, 'designing with stone' held annually in Verona.
The workshop also presents excellent networking opportunities. This includes a complimentary three-course lunch served at Zero Sette and refreshment breaks throughout the day.
Attendance is subject to availability with priority given to architects, designers and other building professionals.