22 May 2018
Stone Federation 'village' set to expand again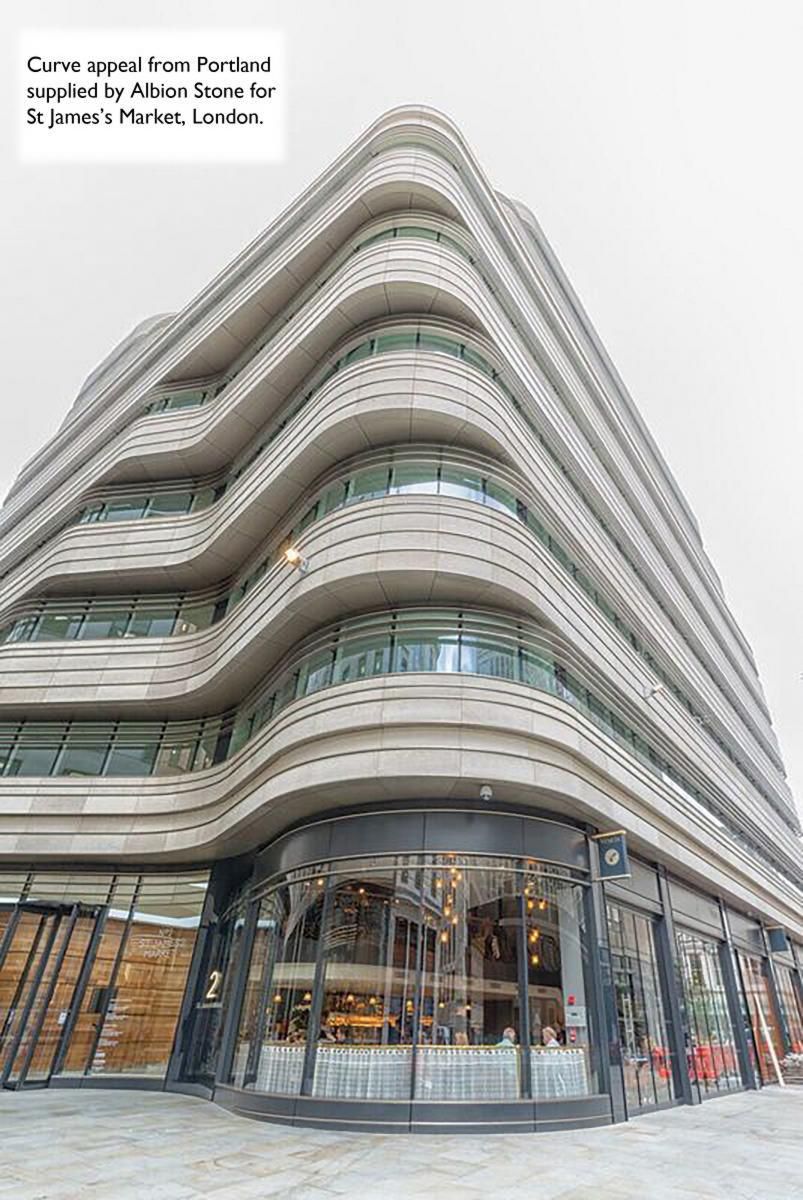 At the heart of London's Natural Stone Show is the Stone Federation 'village', an area reserved exclusively for Stone Federation Great Britain and its members.

Following the Village's expansion in 2017, demand is strong again with only a few stands remaining. Jane Buxey, Chief Executive of Stone Federation Great Britain, says:

"The Natural Stone Show is the meeting place for the stone industry to exchange ideas and see new concepts. Stone Federation Great Britain is delighted to be a key supporter of the Natural Stone Show in London, surrounded by its members in the 'stone village'."

Stone Federation members already booked in to the village demonstrate the Federation's broad coverage of the whole of the architectural stone industry. There are members from indigenous stone producers to consumables suppliers; consultants to underfloor heating companies.

Among the indigenous stone producers is first-time exhibitor Stamford Stone, which this year became the exclusive supplier of the famous Clipsham limestone when it took over Clipsham Quarry Company. Stamford Stone also operates Greetham Quarry, another source of stone from the Lincolnshore limestone belt.
A regular exhibitor in the stone 'village' is Albion Stone, which mines the Portland limestone from Dorset used for many of the most important buildings in London ever since it was selected by Sir Christopher Wren for the rebuilding of the city after the Great Fire of 1666. It is still the stone of choice for prestigious buildings in the English capital – buildings such as St James Market, which, on 15 March, won the RIBA London Award. This architectural masterpiece uses a mixture of Fancy Beach Whitbed, Jordans Whitbed and Grove Whitbed Portland limestones.
Then there is Johnston Quarry Group (JQG), which, having bought Bath Stone Group and Hanson Bath & Portland last year, has entered the premier division of British stone producers. The renowned Bath Stone will join the limestones from JCQ's Creeton and Oathill quarries, and, it is hoped, Ropsley in Lincolnshire and Flick in the Cotswolds, which JQG intends to re-open this year. JCQ also produces the ironstone from Great Tew, where a new £1million processing plant is being opened.

Joining JCQ in the 'village' is another premier division player in the southern limestone market, Lovell Stone Group, which mines Hartham Park Bath Stone as well as the many beds of Purbeck, grey, white and blue Lias, Chicksgrove limestone and Hurdcott Greenstone.

There is Doulting Stone, which has lately added tumbled sawn building stone to its range, already a huge success in modern building techniques. Gallagher's Kentish Ragstone is back showing a range of masonry, walling and paving products in its hard stone from Kent.

One of Stone Federation's Irish members will also be joining it in the 'village'. It is McMonagle Stone, which operates five quarries in Ireland and offers a complete design and supply package of hard landscaping products, whether it is for a small patio area or a major contract for a city centre project.

When it comes to the products for glueing, sealing, cleaning, enhancing and otherwise treating stone, Federation members include the biggest hitters. Joining the Federation in its 'village' next year are names that hardly need an introduction – Lithofin, Ardex and Dry Treat.

Among the consultants in the village are two that between them have probably contributed to more major stone developments in the UK and around the world than most of the rest put together – Sandberg and Harrison Goldman.
And Jupiter Heating Systems returns to prove there is no better accompaniment to a stone floor than underfloor heating through the demonstration of its dry installed and environmentally friendly systems.

For the latest stand availability contact the Organisers on:
Tel: +44 (0)115 945 3897
Email: stoneshow@qmj.co.uk