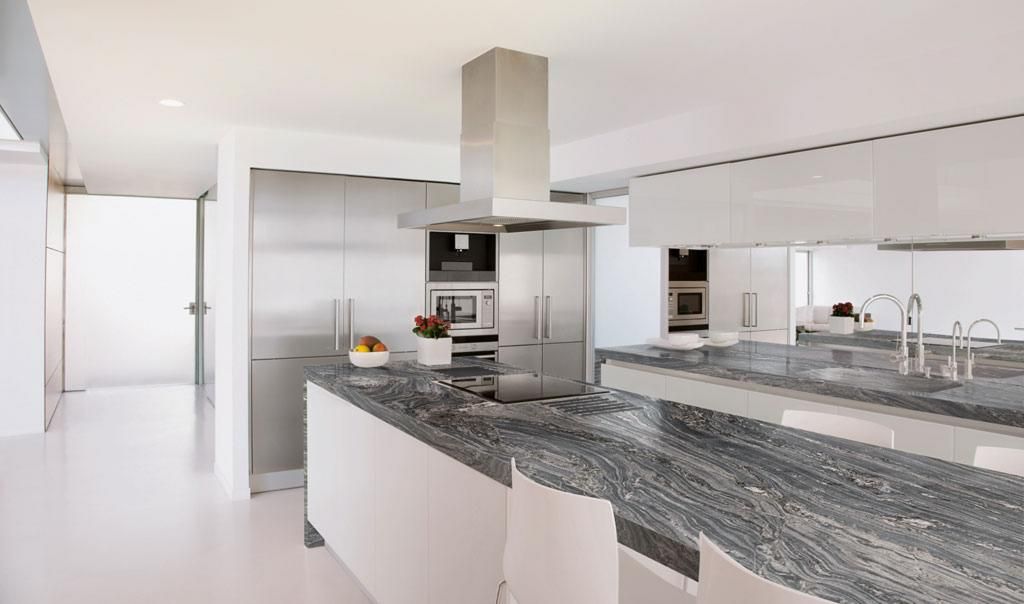 Stone processing has become a distinctive part of the stone industry in the UK and has driven much of the exponential growth of the sector since the turn of the millennium.

It is led by worktops, first granite and then the still rapidly expanding engineered quartz. The sector has become highly sophisticated, using digital templating, internet communications and telemetry, multi-axes CNC machinery and robots.

And it has not stopped. Both the machinery and the slabs continue to develop at a heady pace, hence the co-location of the Hard Surfaces exhibition with the Natural Stone Show in London at ExCeL 30 April - 2 May.
You can see the stone in all its glorious natural diversity from companies that quarry it and wholesale it at the Natural Stone Show as well as well as quartz, ceramics and tiles at Hard Surfaces. There are 200 exhibitors at the events, including major UK suppliers such as Beltrami and Brachot-Hermant, CRL Stone, Caesarstone, Neolith, Seieffe, Slab Centre, Stone Senses, Fontanili Marble.... and many more.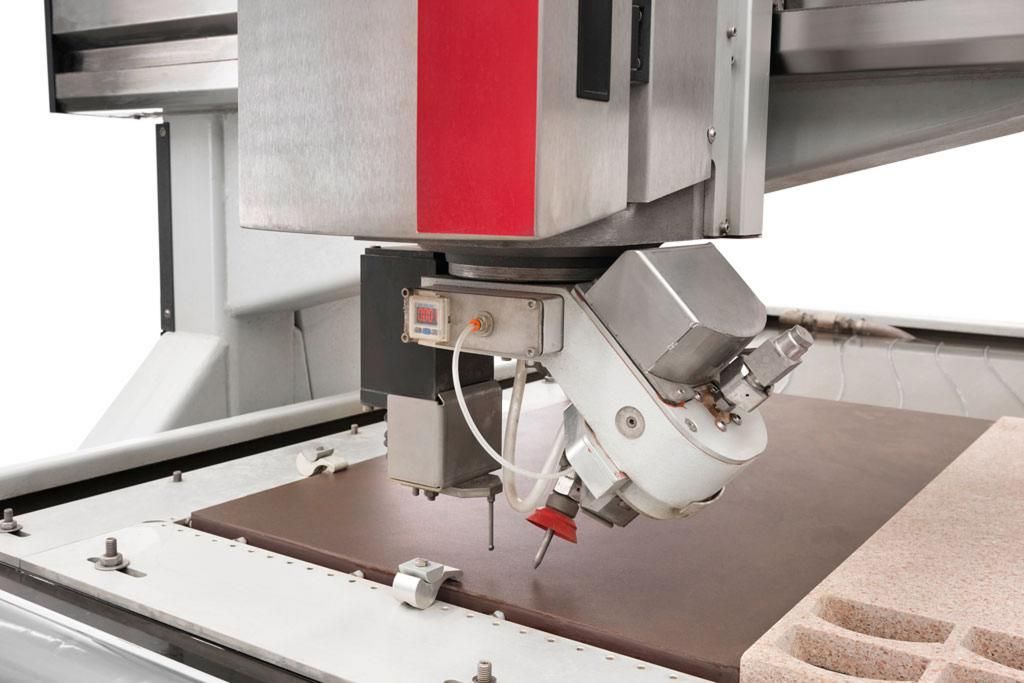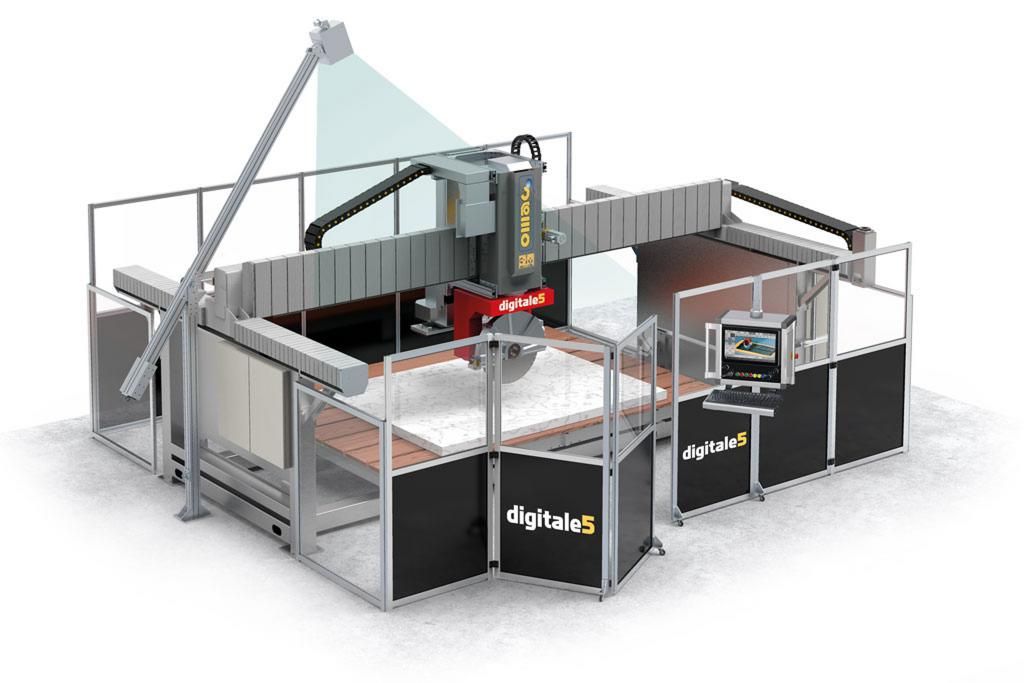 Left: Intermac UK (Stands A50/B50/C50) – limitless possibilities with the Primus Waterjet; Right: Find out why Omag is so popular with a visit to the D Zambelis stand (A40/B40)
There is also the latest stone processing machinery and tooling technology to improve workshop efficiencies. They have lifted the limitations on design, enabling the production of designs that simply have not been possible before in every finish imaginable and colours ranging from minimalist white to the appearance of acid-etched industrial metal and stressed concrete. More major brands than ever will be either exhibiting directly or through their distributors including among others: Intermac, Breton, Prussiani, Omag, Sasso, Achilli, Marmomeccanica, Emmedue, Ghines, Comandulli, Thibaut, CMS Brembana, Bovone, Manzelli, ECS Eich, Omni Cubed, Turrini Claudio, Donatoni Macchine and Montresor. Click here to find out more.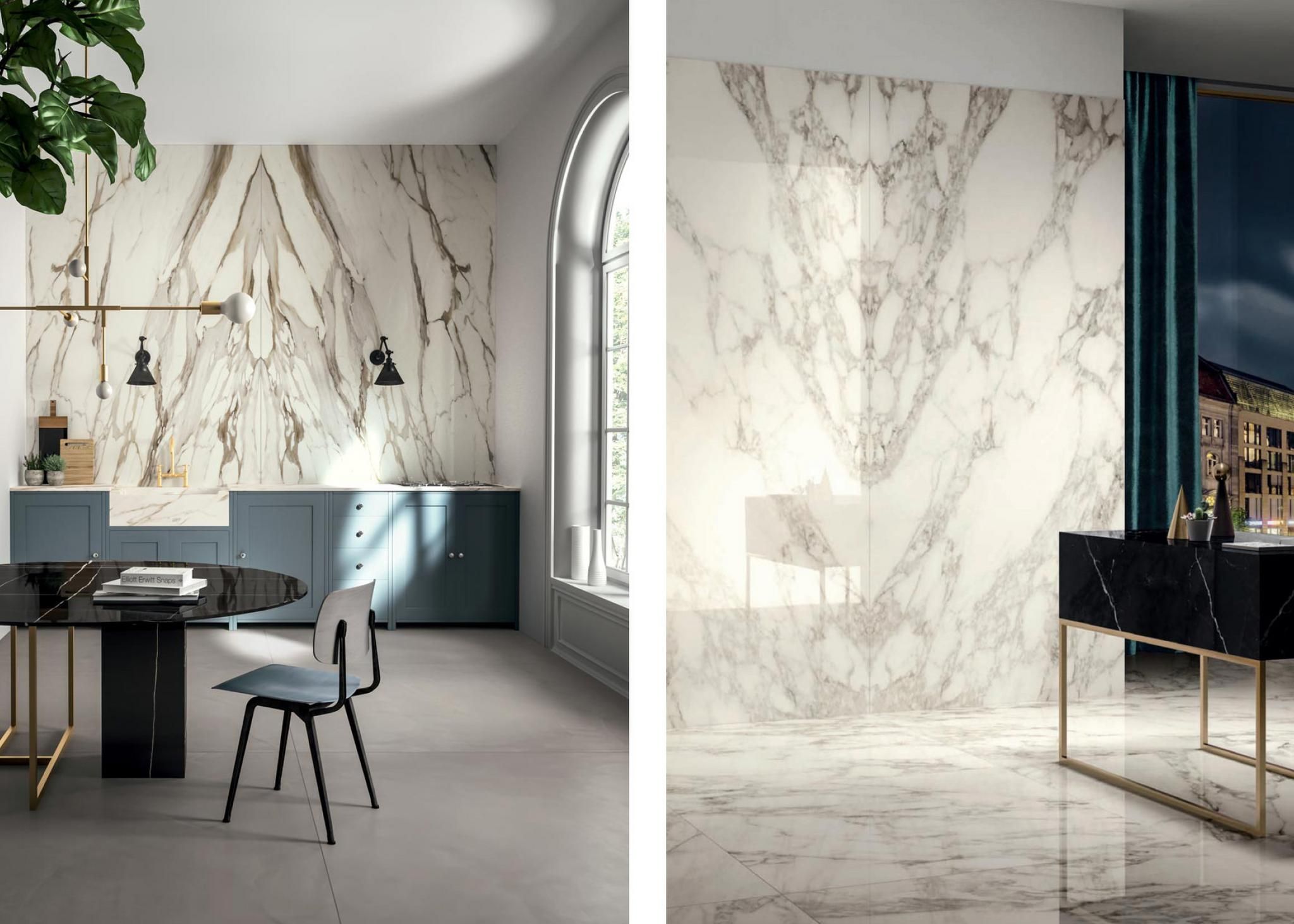 Above: Fondovalle ceramic slabs used to stunning effect (Stand I10)
Large format options are available from Porcelain Slabs (Stand J1).

The latest developments in natural stone and man-made solid surfaces are vertical and horizontal. From cladding on the outside of buildings to tiles on the inside, floors on interiors that extend seamlessly on to patios, kitchen worktops with matching cabinets.

Sizes… colours… textures previously undreamed of combine to extend the scope of architecture and design to a future of previously unimagined expression of individuality.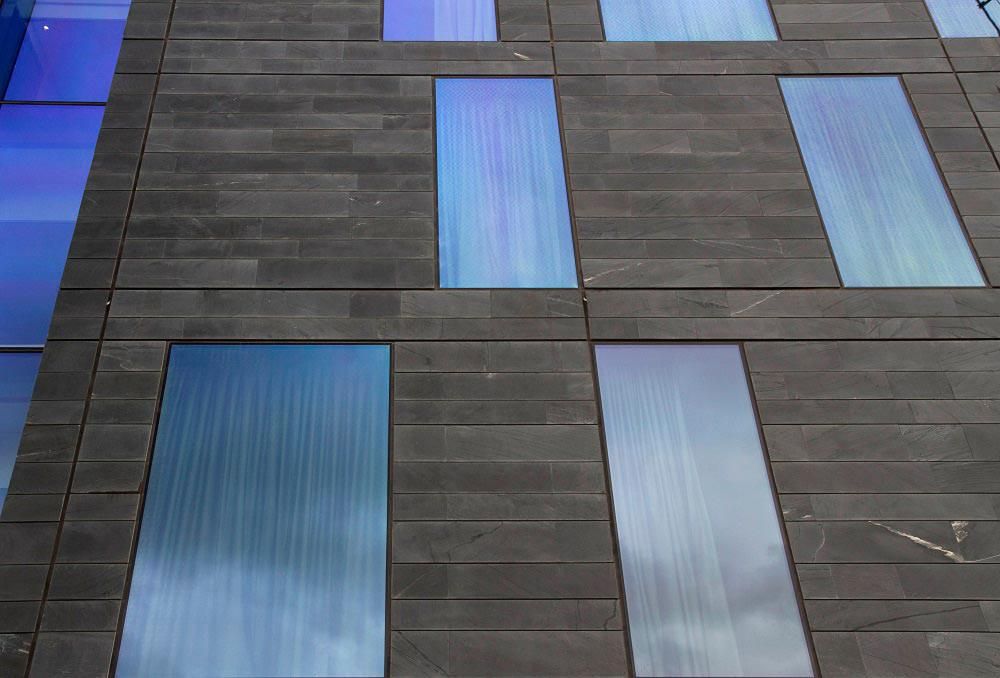 Above: Cladding application from Riverstone Phyllite (Stand H45)
Exciting? You bet. Come and see what the future is already delivering at the Natural Stone Show and Hard Surfaces in ExCeL London, the design capital of the world. Be inspired – and unleash your potential.