23 Oct 2018
Natural Stone Show & Hard Surfaces to expand at ExCeL, London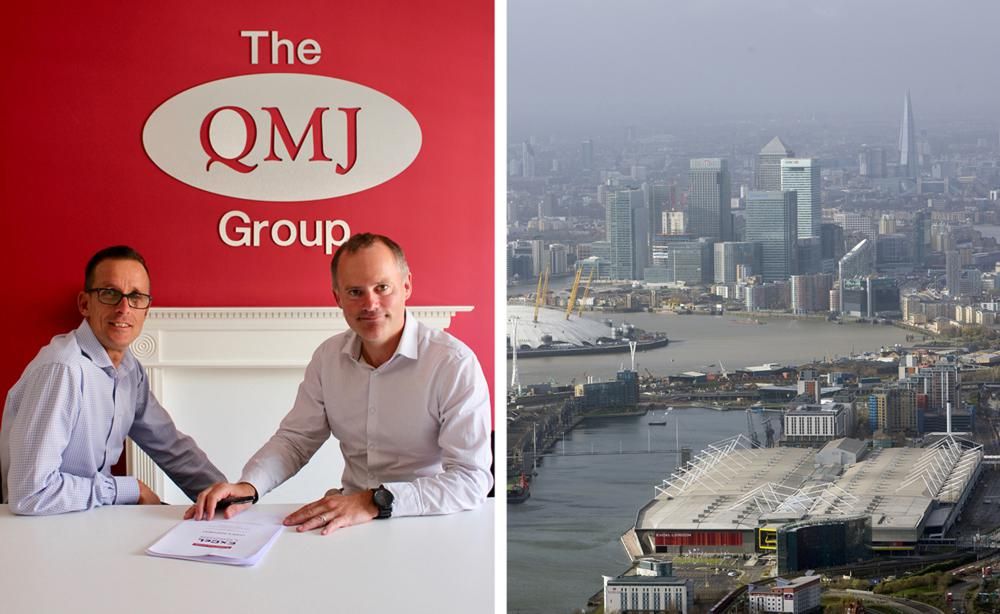 With six months to go momentum continues to build for the 13th UK Natural Stone Show and the new Hard Surfaces exhibition that will co-locate alongside it. The combined events will be an even greater attraction to the design and construction communities, attracting more visitors than ever.
An extra hall has been contracted at ExCeL for the Hard Surfaces exhibition, increasing capacity to 180 exhibitors. The image above shows James Campion (left), Head of Sales at ExCeL, London, with Richard Bradbury, Managing Director of The QMJ Group, signing off the expansion plans.
As well as an extensive range of surface solutions in natural stone, porcelain and UCS, there will be all the ancillaries – cladding systems, adhesives, sealants, grouts, cleaning materials, decorative architectural finishes, machinery, tools and mechanical fixings.
There will be a curated 'Hard Surfaces Showcase' featuring over 100 materials in innovative uses; a day dedicated to architects; a gallery of the Natural Stone Awards winning projects being announced in December; 30+ CPD-accredited seminars covering major issues involved in selecting and using natural and engineered materials; an area focused on conservation; the Stone Federation Village; and much more……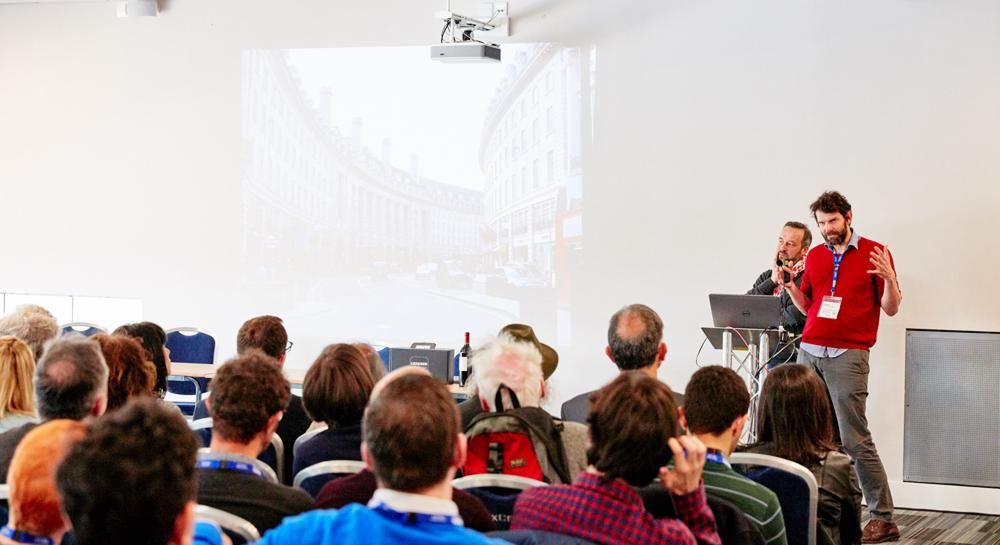 More British Stone producers are exhibiting than ever before with first time exhibitors Stamford Stone, Armstrongs, Fairhurst Stone and Cumbrian Stone joining regulars that include Albion Stone, the Lovell Group, Johnsons Wellfield, Gallagher Kentish Ragstone and the Johnston Quarry Group.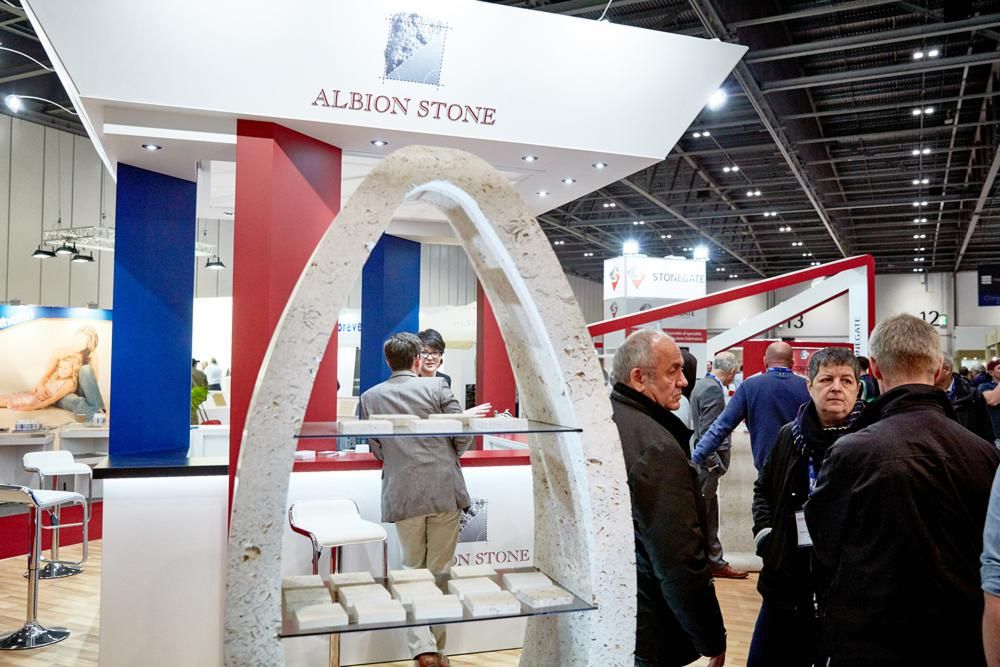 A vast selection of stone will be available from international wholesalers and producers like Brachot Hermant / Beltrami, Fontanili, Solmar Seiffe, Fatima Stones, McMonagle, Global Granite, Stone Senses, Dimpomar, Manologlou and many more.
Fix, seal and maintenance products can be sourced directly from their manufacturers or suppliers including Ardex, Lithofin, Fila, Tremco Illbruck, Stone Care Europe and Trimline Group.
All of the major players in the CNC machinery and tooling market in the UK will be on hand to demonstrate the latest technology from companies such as Intermac, Breton, Achilli, Omag, Thibaut, Prussiani, Donatoni, Comandulli, Stonegate and Sassomeccanica.
Hard Surfaces exhibitor highlights include among others Caesarstone, Quartzforms, CRL stone, Sapienstone, Baked Earth, Ceramiche Keope and Fondovalle.
To enquire about exhibiting call 0115 945 3897 or e-mail stoneshow@qmj.co.uk