04 Apr 2019
Add Value with Natural Stone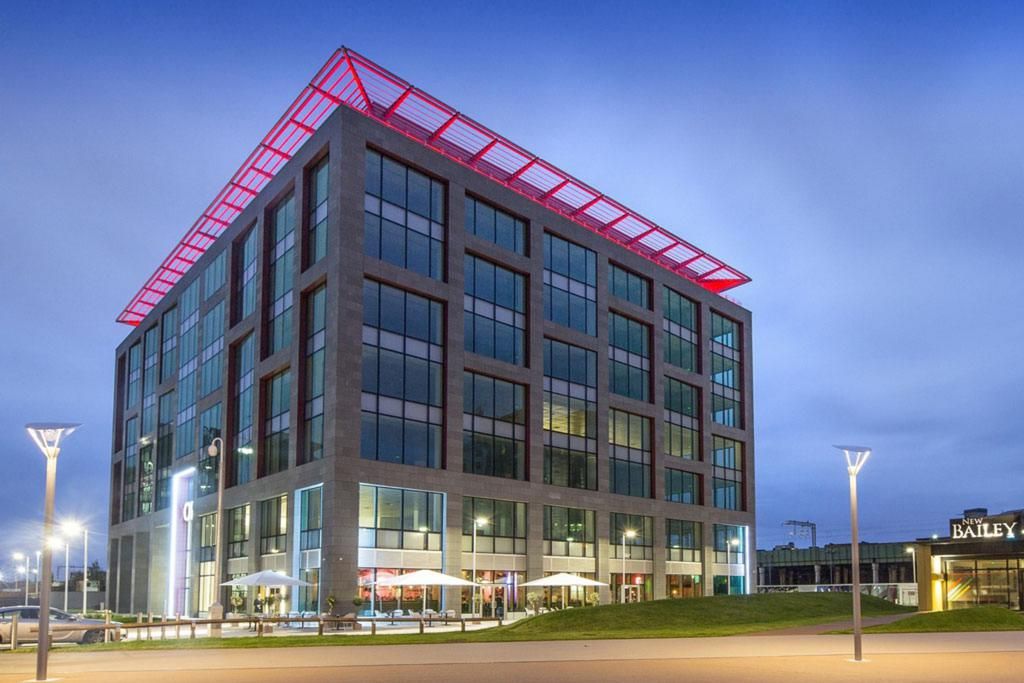 Stone adds value. Limestone and sandstone cladding, door & window frames and hard landscaping. Inside, limestone floors, or perhaps slate, travertine or marble, especially with cosy and economical underfloor heating. Granite or quartz worktops. Maybe a stone fire surround and mantlepiece. In the bathroom, marble worktops and matching shower lining or around the bath………….

In commercial buildings, nothing elevates a development or refurbishment like limestone or marble floors and wall linings, perhaps a feature wall with an undulating surface made possible (as well as affordable) by digital templating and the CNC saws and miller-routers used for processing stone these days.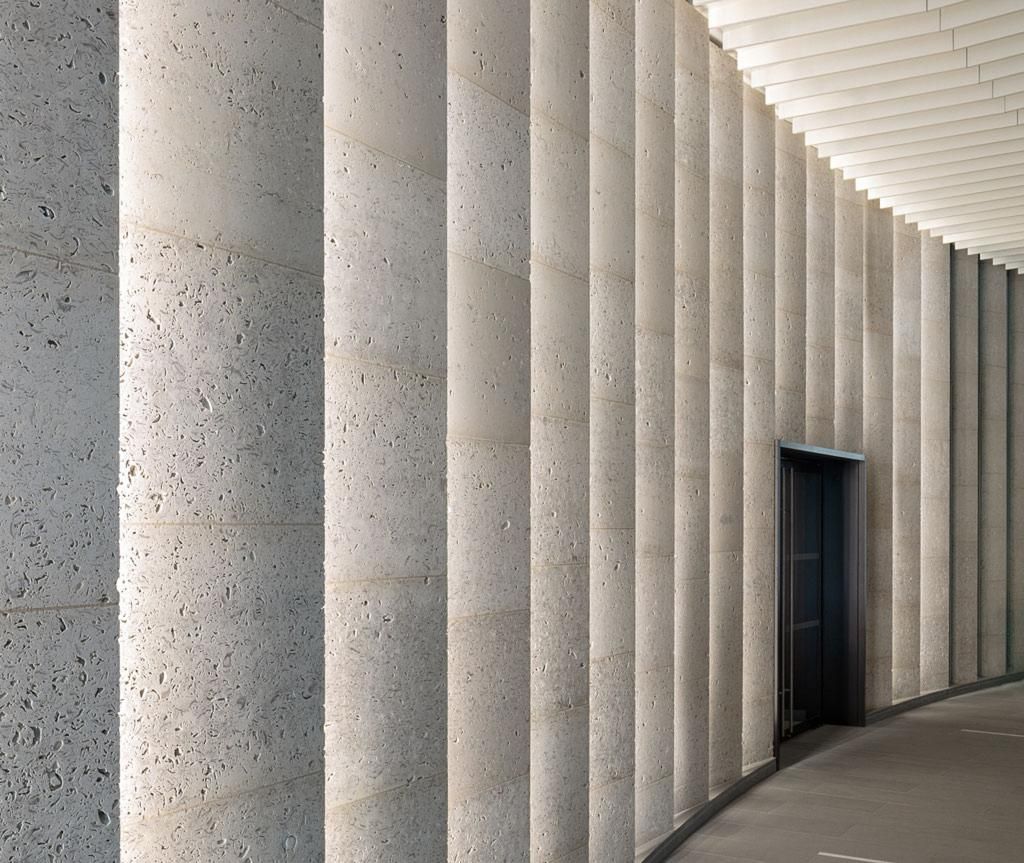 Illuminated Portland Grove Whitbed panels from Albion Stone
These are just some of the possibilities you will be able to explore at the Natural Stone Show taking place in London at ExCeL from 30 April to 2 May from a choice of 200 exhibitors. There is more British Stone than ever before, as well as stone from all around the world including Italian, Spanish, Portuguese and Chinese Pavilions.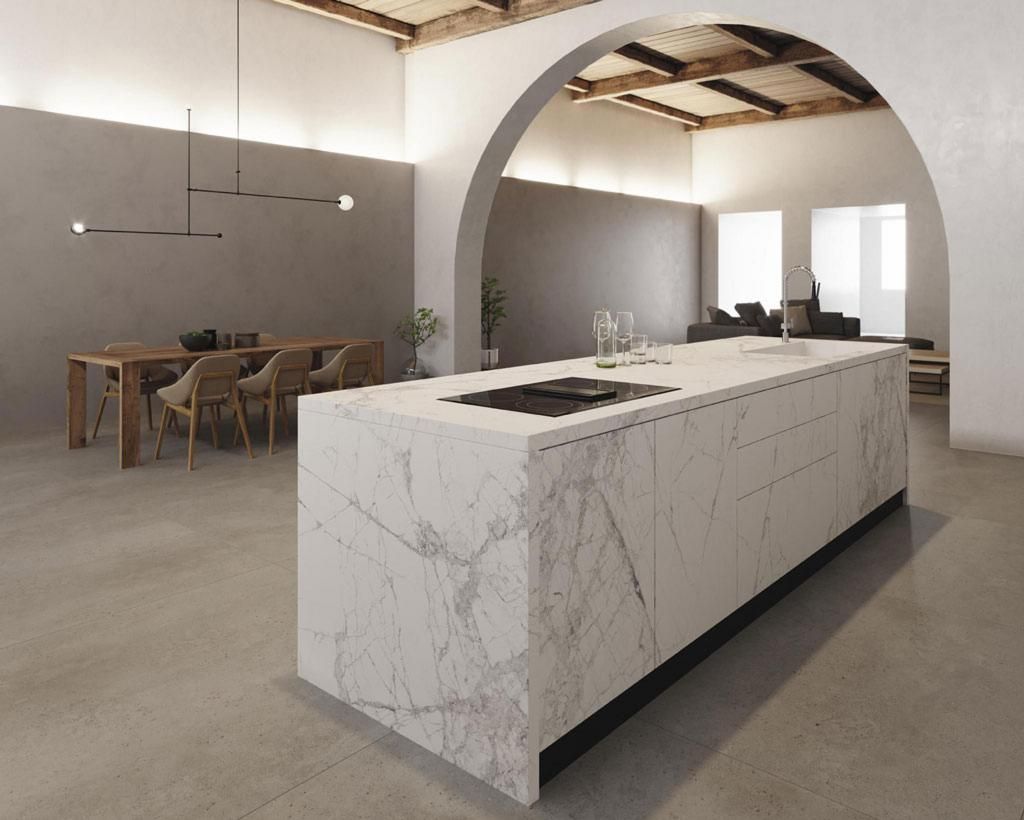 Part of the Ceralsio range being presented by CRL Stone
And for the first time this year the Show co-locates with Hard Surfaces, an exhibition of the engineered stone that has expanded the pallet of products offered by the stone industry from companies such as Neolith, CRL Stone, Caesarstone, Quartzforms, Sapienstone, Ceramiche Keope, Fondovalle, Nerostein and others.

As well as the exhibitors themselves, in Hard Surfaces there is also a feature highlighting 135 of the latest innovations, curated by MaterialDistrict, a leading match-making platform for innovative materials. These are hard surfaces at the cutting edge, opening a plethora of new opportunities in parts of construction where stone has not traditionally entered.

And if you need inspiration or are still in any doubt about the impact natural and engineered stone has on projects and interiors, there are galleries of the award-winning projects from both the Natural Stone Awards and the Tile Awards to demonstrate just what can be achieved.
Ardex adhesives were used in the refurbishment of The Savoy Hotel, London
As well as the materials themselves there will be the 'fix, seal and maintenance' solutions from industry leaders such as Lithofin, Fila, Ardex, Kerakoll, Schluter, Raimondi, Trimline Group and Aquacut.

And if you want to improve your knowledge of stone as a building material there is a full CPD programme associated with the exhibition including a dedicated architects', industry and conservation day, in addition to sessions focusing on the latest technological developments in the Hard Surfaces section – Marrying tradition to technology, and Innovation meets Design.